You are hereCrane Hot Springs
Crane Hot Springs
---
Ryan , Ed and I left a day early for a quick tour of the 3 Forks area near Jordan Valley.
After a few miles of rutted country road we arrived at 3 forks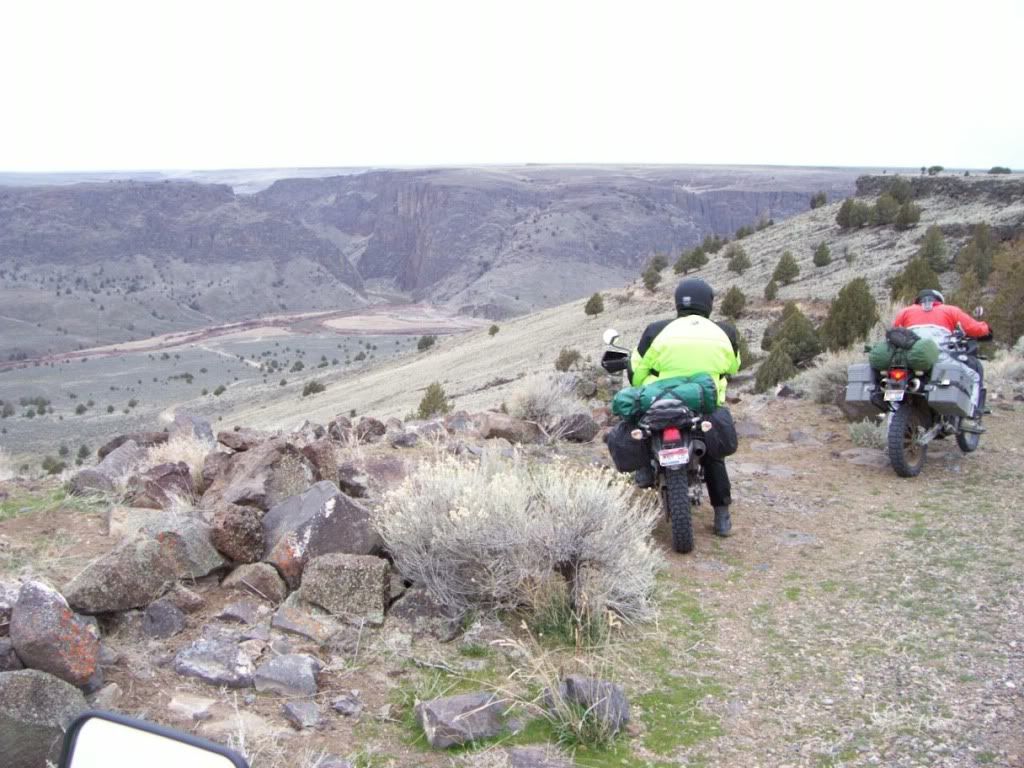 Ryan and I hold the Magic Bandana that caused us to travel down the 3 forks trail.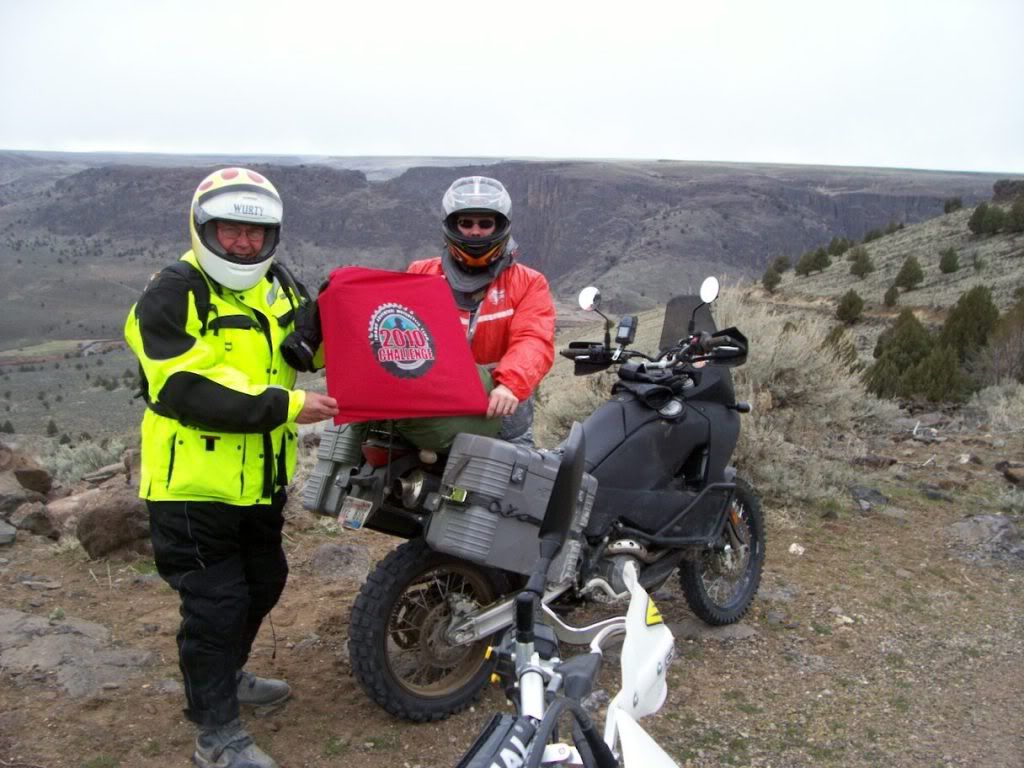 The views were spectacular
Can you say " off the beaten path."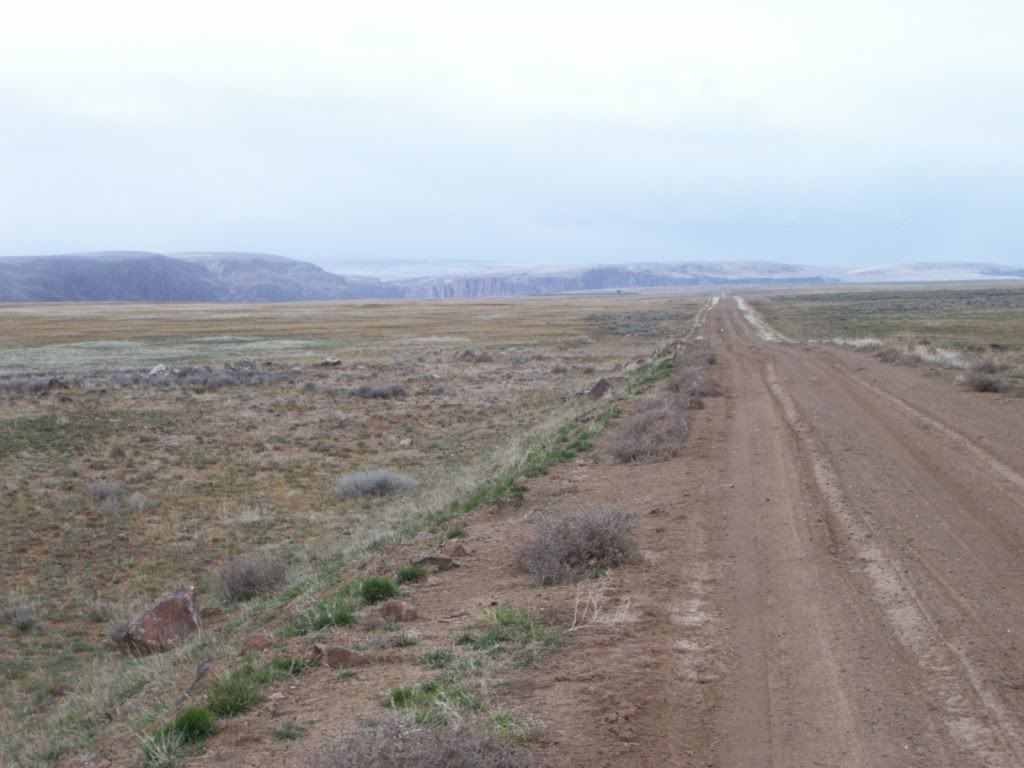 Ed is looking at what's coming.
Now here comes the snow.
Wurty is Fogging Up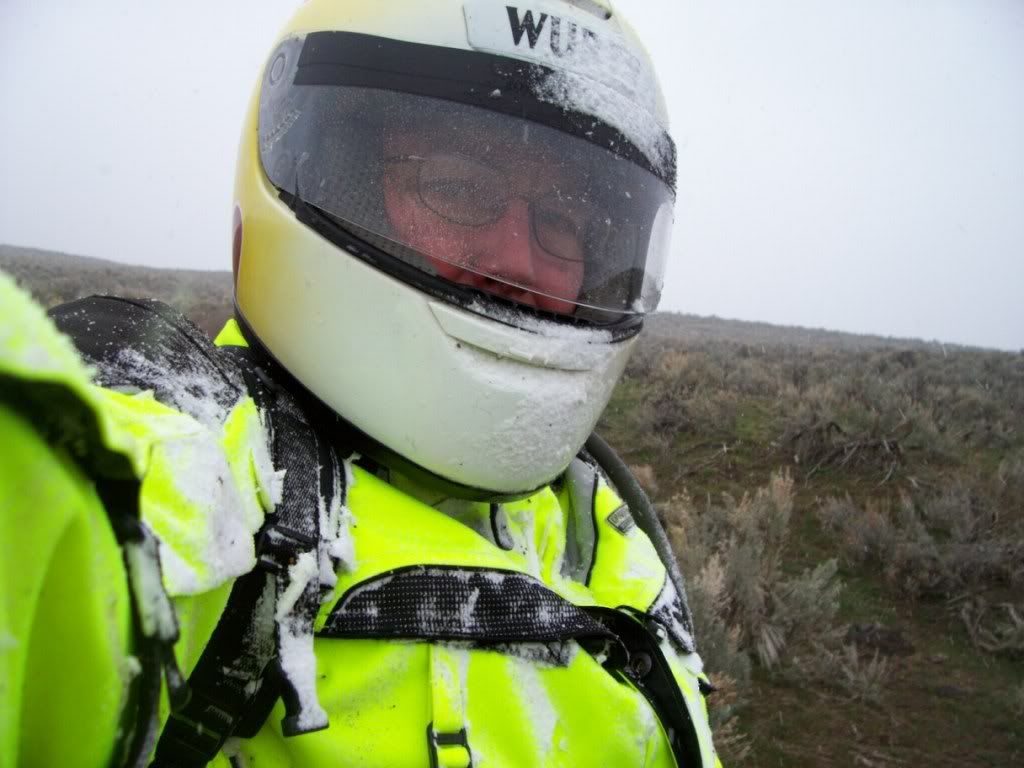 We stopped for lunch with hopes of the snow stopping and the MUD drying out a bit.
The Mud ate Ryan's KTM and we never found the missing Pannier strap.
After a brisk ride back to Jordan Valley for some food we headed Into Succor Creek.
Through the magic of a frozen malfunctioning camera lens I saw a streak of sunlight.
The mud gave way to a beautiful canyon road.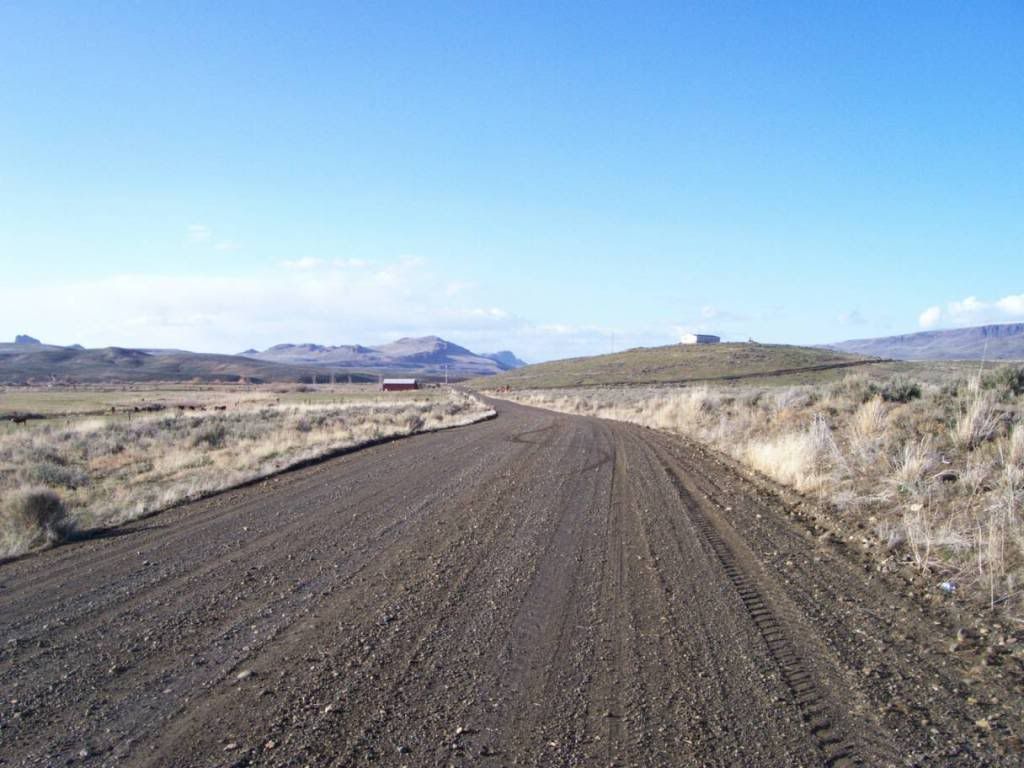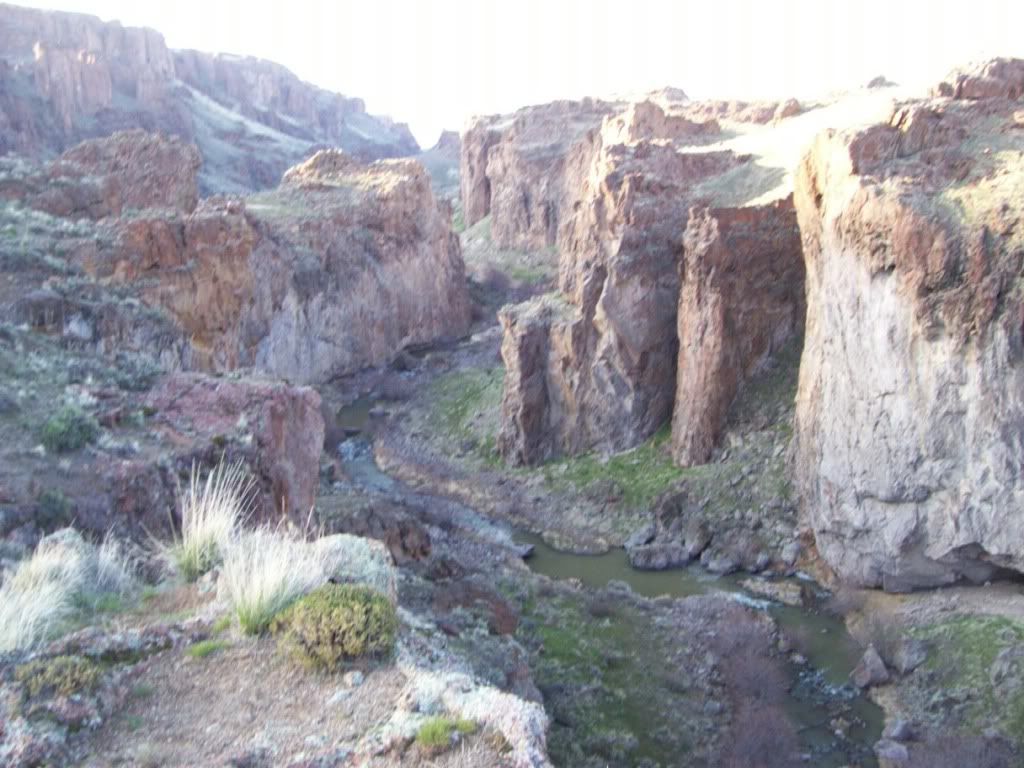 Making camp at last Ed and Ryan pose for the camera.
Home for the night.
Morning in the Canyon
Now we are heading to Nyssa Oregon to meet with the other riders for Saturday's event.
Phil's bike BLOWS CHUNKS and quits. But it is a Suzuki which means it can be repaired on the side of the road.
Ryan digs in to the cheesed up carb jets.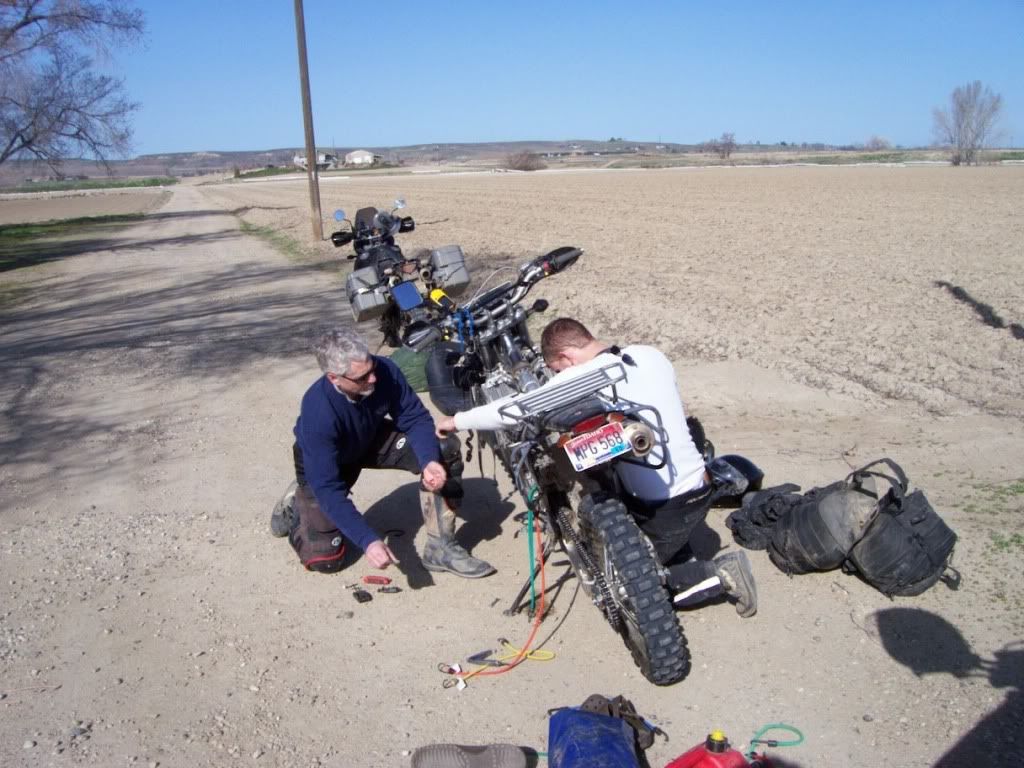 The rest of the troops moved on so the 3 of us got a late start heading across the Oregon Highlands in serch of Crane Hot springs.
But first Ryan tow's Phil's bike to bump it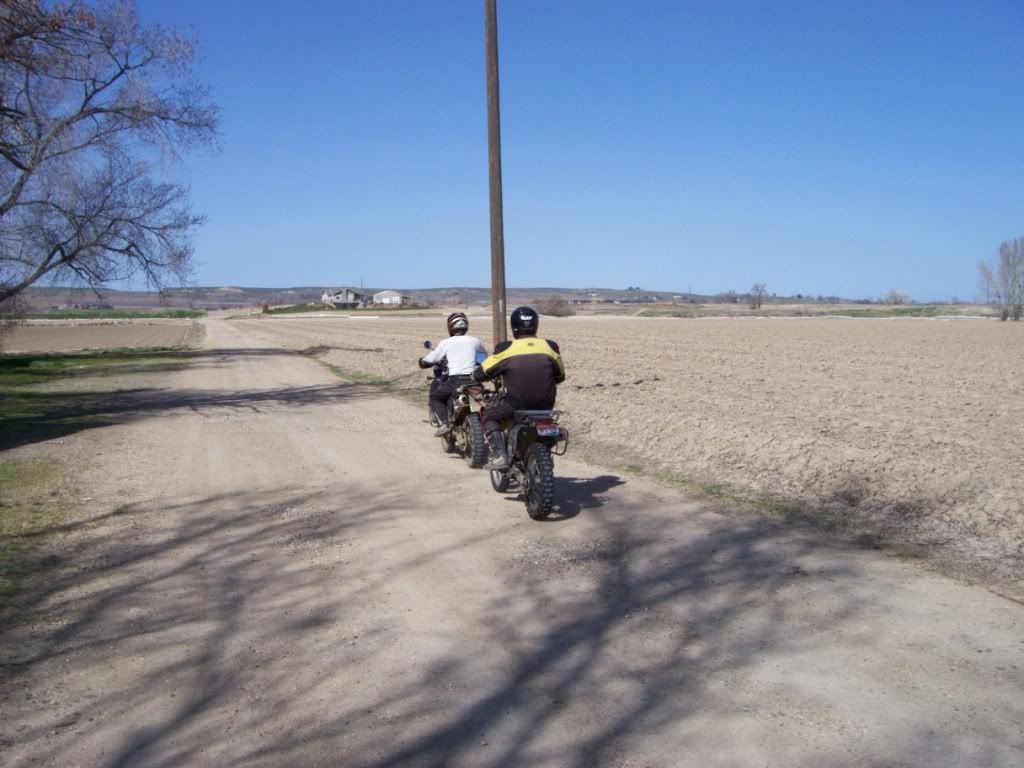 .Just past the dump in Nyssa Oregon I take another photo.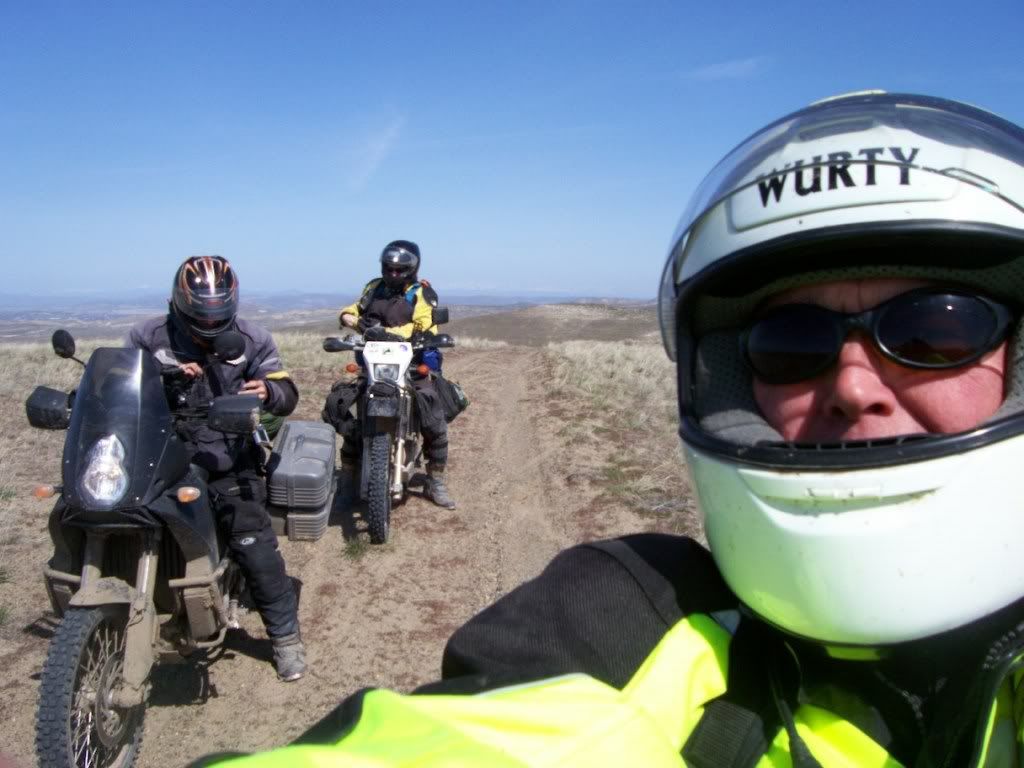 Lunch in the Desert. Ryan and Phil feast.
We are heading down there ???
About 50 miles later we stopped cause my ass was kicked.
Ryan saw the whipped look on my face and with 60 more miles to go he gave me a bunch of nutritional goodies.
Now I am not into pine nuts and protien drinks but I sure felt better after a trailside lesson in proper fuel food.
What a place Ryan picked to take a break and let me get my poopoo together. Thanks again to RWC for helping me out...
The old Suzuki needed a rest too.
Finally a road with NO rocks.
Which leads us to Sunset at the Hot Springs just 40 more miles.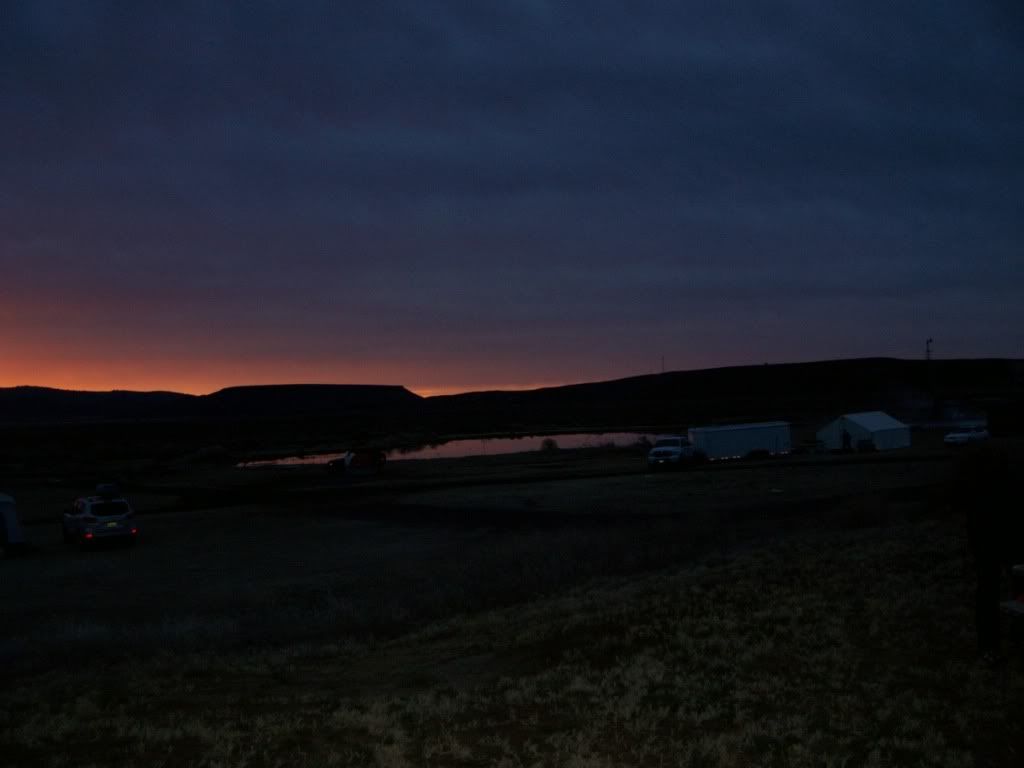 Ryan took plenty of pictures so there will be other photos to follow.