You are hereTrailside Tire Repair Clinic
Trailside Tire Repair Clinic
---
Community Event
07/11/2017 - 6:00 pm
07/11/2017 - 8:30 pm
~n/a
Happy Trails Products - 7577 Lemhi St, Boise, ID 83709
Not Applicable
Not Applicable
Provided
Difficulty Rating:
Important! By participating in any event posted here, you agree to abide by IAMC's terms and conditions. Click here to view the agreement.
Ride Description: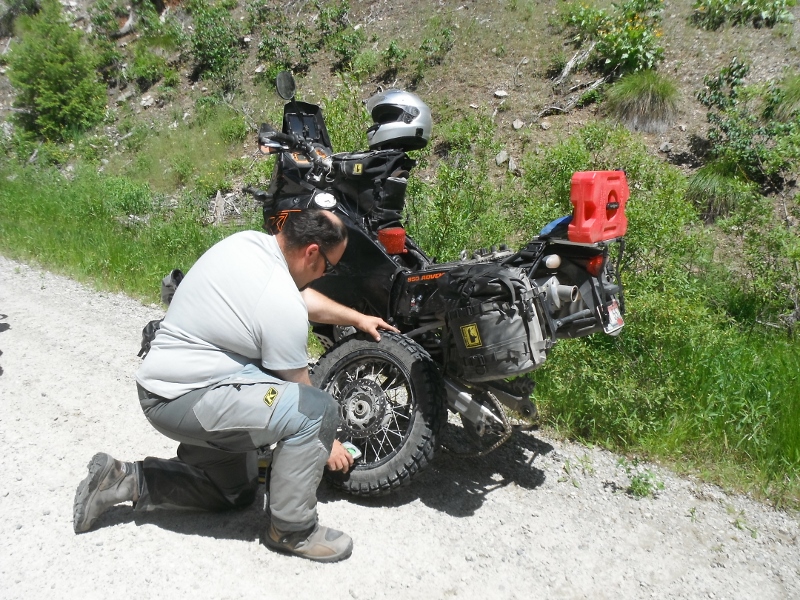 Flat tires can happen to anyone at anytime and anywhere while riding. If you ride long enough, it will happen to you. Being prepared to handle the situation is an important part of Back Country Adventure riding. Having the knowledge and equipment to repair a flat can turn a potentially serious problem into a minor inconvenience.
We will be presenting a clinic to demonstrate the skills and tools needed to successfully repair a flat tire on the trail. The presenters; Special Ed and Shutterman are veteran riders and have changed or repaired many tires.
This clinic is being hosted at Happy Trails Products. The kind folks at Happy Trails will be cooking up their World Famous Trail Dogs and Buffalo Chips starting at 6:00PM. Come on by and join us for some good food, stories and some useful skill development. The clinic will start around 7:00PM
Contact Information:
ron@kc7rs.com (This information has been provided by the creator of this event page.)
Ride Roster
Attached Files