You are hereLucky Peak Migratory Bird Center
Lucky Peak Migratory Bird Center
---
Took a short ride up to the lucky peak migratory bird center this afternoon, I guess they hang nets up in the trees and snag the birds as they fly down the boise front range on their way south in the fall, they band them and let them go etc... there's also a radio tower up there and some nice views of the treasure valley... the road surprised me in that it was actually a bit of a challenge... deep washouts and ruts with loose rock and sand on some moderately steep sections had me standing on the pegs for traction and balance... it was unexpectedly fun!!
here is some info on what they do up here:
http://www.idahobirdobservatory.org/...lise-Faike.pdf
there are three gates on this road, the first two were open, but when you get close to the top, there is a locked gate, I guess they keep this gate open from July to October when they are catching the birds... they give lectures and stuff in a small amphitheater place up near the top, the rest of the year you have to stop at this gate and walk up... it's a couple hundred yards to the top... this pic is from the tower site on top of Lucky Peak, that's my bike down there by the gate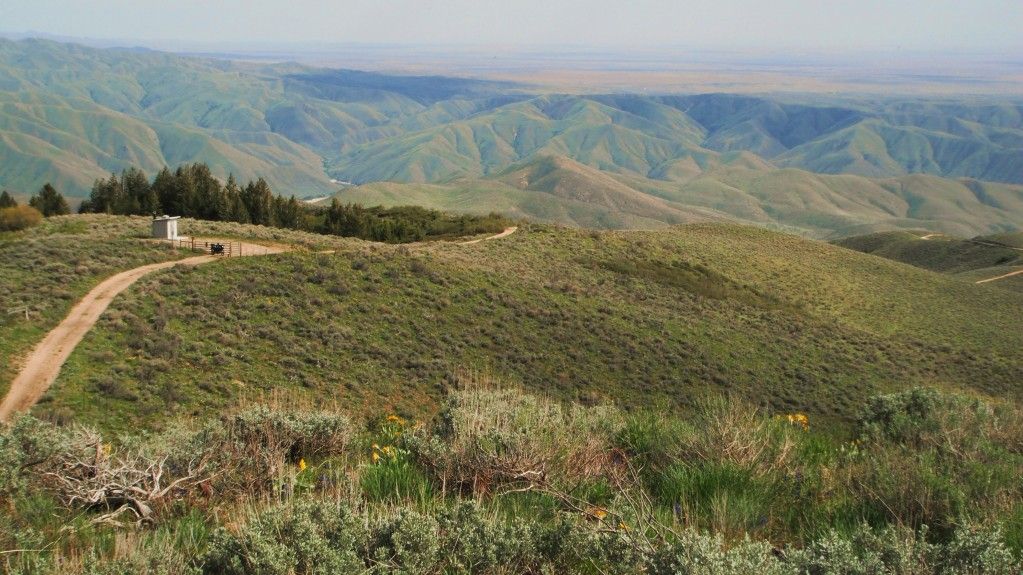 view of the treasure valley from the top of Lucky Peak
the bird study area is in a saddle just below the tower, it has some seating for lectures, but there aren't any buildings or anything...
this last part of the road is only open July to October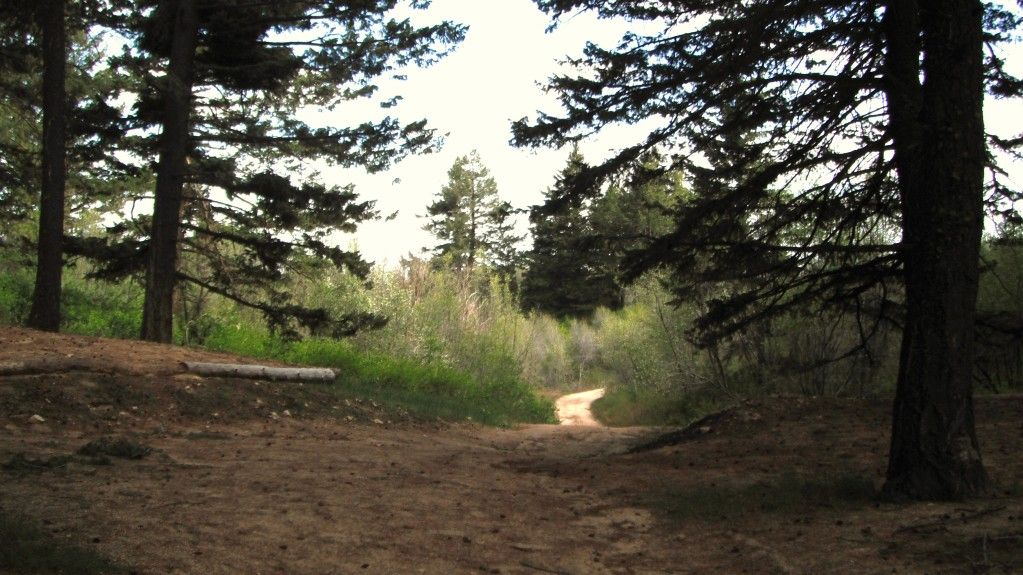 looking south at Lucky Peak Res. the road was more challenging and fun than I had expected... good practice!